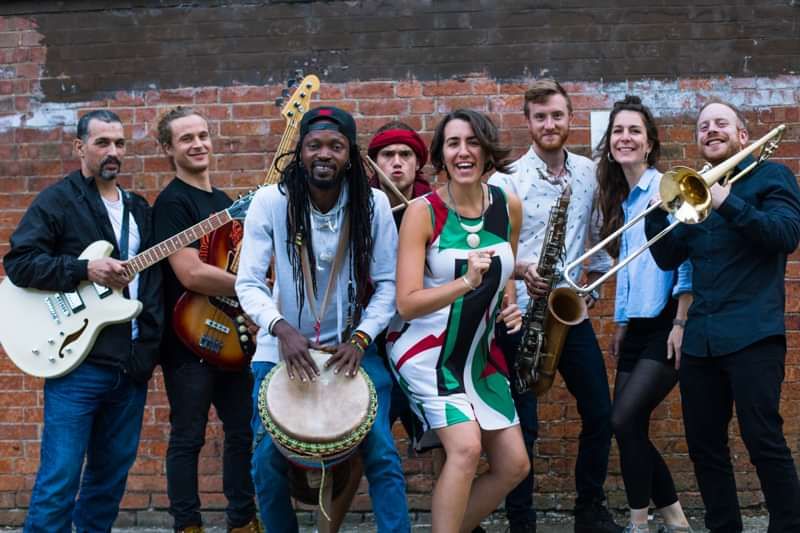 Music Action International and the Music Halls Project presents:
Noga Ritter and Everyday People LDN
Entry Requirements: Under 14s accompanied by adult
Music Action International presents... is a new series showcasing the finest musicians from around the world who are passionate about transforming lives affected by war, torture and armed conflict. For more information or to support their incredible programmes visit www.musicaction.org
Noga Ritter Originally from Israel, Noga Ritter is a singer-songwriter and workshop facilitator with Music Action International. Having lived in Europe for the past years, Noga has earned a BA in Contemporary Music from LCCM, as well as a MA in Music Leadership at the Guildhall School of Music and Drama.
She sings in Hebrew and English as well as Wolof, Arabic, Zulu and other languages from her international projects. Her lyrics and songs, ranging from personal stories to political messages, are sincere and forceful.
Noga has been both a collaborator and leader on various projects in a wide range of musical styles such as world music, jazz, gospel and contemporary. She released an album and toured with her band VOCAL GLOBAL. She has also worked with Mike King Collective, The Grand Union Orchestra, Abdoulaye Samb and Minnjiaraby, Jyotsna Srikanth, Sahad & The Natal Patchwork, Sura Susso, Randolph Matthews and many more.
Everyday People LDN
Young refugees and asylum seekers from countries including DR Congo, Afghanistan, Syria, Eritrea will join together following a creative music residency at King's Place to write new material inspired by their hopes and dreams for a better future, in partnership with British Red Cross.
Following amazing collaborations with BBC Symphony Orchestra, BBC Singers, the London Syrian Orchestra at prestigious venues such as Southbank Centre, Rich Mix, V & A Museum of Childhood, St Mary's Music Hall and Amnesty International, this unique ensemble is one not to be missed! Join us for their stunning performance of new material with extra special guests from around the world