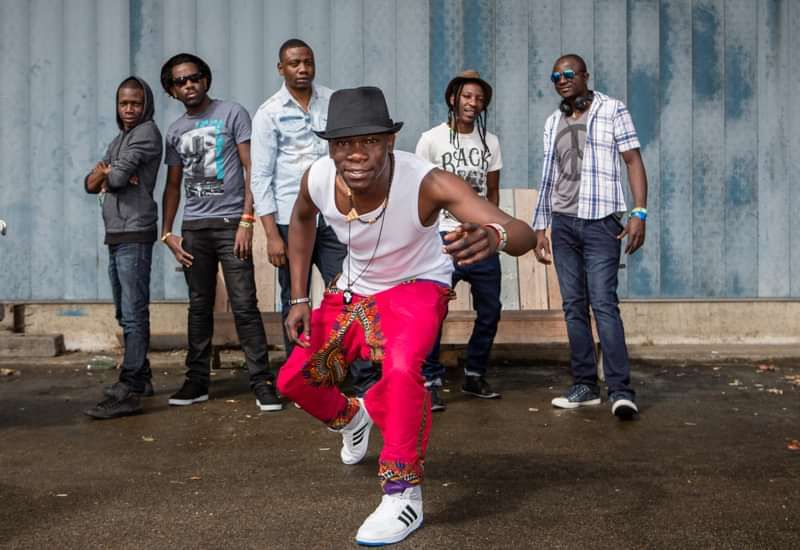 London Roots Festival & The Music Halls Project presents:
Mokoomba + Bamako Overground
Mokoomba + Bamako Overground
Entry Requirements: Under 14s accompanied by adult
We're delighted to welcome Zimbabwe's internationally acclaimed, award-winning Mokoomba to play at St Mary's Music Hall.
This explosively talented six-man crew, friends since childhood, have toured over 40 countries on five continents and performed at prestigious international festivals and venues all over the world, including New York's Apollo Theater, WOMAD Festival and Malawi's Lake of Stars Festival. Their signature Afro-Fusion sound is a mix of indigenous elements, rooted in the Tonga, Luvale and Nyanja rhythms and melodies from Victoria Falls, along with international influences from modern regional styles, such as Congolese soukous, ska and South African vocal polyphony.
Albums Rising Tide (2012) and the more acoustic and traditional sounding Luyando (2017) have drawn widespread international acclaim, with Luyando bagging the band a nomination for Best Group in the 2018 Songlines magazine awards (winner announced in October). Their contribution to music was also recognised earlier this year when they were inducted in to the Afropop Worldwide Hall of Fame.
Beyond the recorded music, the band's now-legendary energetic, choreographed live performances are a joy to behold, with charismatic front man Mathias Muzaza Mathis leading the way with his amazingly versatile voice, full of potency and rawness.
*"...the best young band in Zimbabwe" The Guardian * Don't miss this amazing opportunity to see one of the most exciting young bands to come out of Africa in the 21st century in the intimate setting of St. Mary's Church, Walthamstow.
---
Bamako Overground bring grigri grooves and rocking desert blues from London via Bamako. The trio are irresistibly seduced by the music of West Africa, blending its influences overtly and covertly with their own carefully-selected flavours. Deep and soulful rhythms meet soaring melodies, while crunching three-part vocal harmonies speak of pilgrimage and placelessness to complete a brew that's compelling and utterly unique.
This show is part of the The London Roots Festival.