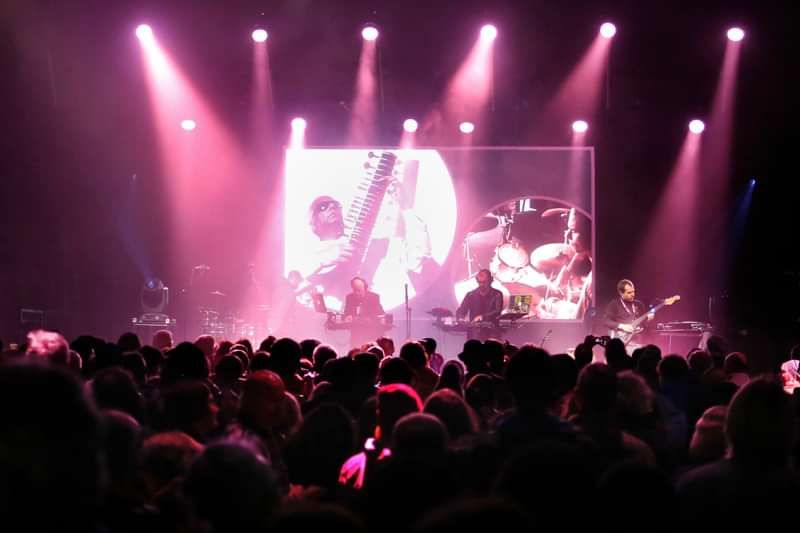 Music Halls Project and Lake Of Stars presents:
ADDICTIVE TV : 'Orchestra of Samples'
Entry Requirements: Under 14s accompanied by adult. Doors at 6:30 pm, music starts at 7:30 pm
Local artists Addictive TV, creators of the installation being projected on the Town Hall for the Waltham Forest Borough of Culture's opening weekend, bring their global 'Orchestra of Samples' project to St John's Music Hall.
Take over 200 musicians from 30 countries and imagine that they never met but are sampled, cut and combined to create new music of extraordinary fusions crossing multiple styles and cultures.
Eight years in the making, the duo of Graham Daniels and Mark Vidler filmed improvised recording sessions with musicians around the world, then ingeniously sampled and spliced them together to create the whole project. The result is a digital supergroup of international artists who never met but play together on-screen. 'Orchestra of Samples' features top musicians in their field and documents a range of unusual localised instruments on recordings made in Brazil, Egypt, China, Kazakhstan, Senegal, Colombia, across Europe and many other countries including Bhutan in the Himalayas!
Joining them on this musical journey without borders, performing live will be fellow local artists Layil Barr on bass viol, percussionist Khaled Hakim on Persian daf and rapper Lemzi.
*"Ingenious and compelling" *THE TIMES
*"A glimpse into the very essence of music" *CULTURED VULTURES
"Addictive TV create the perfect integration of audio and visual technologies in their thrilling live show" THE HUFFINGTON POST