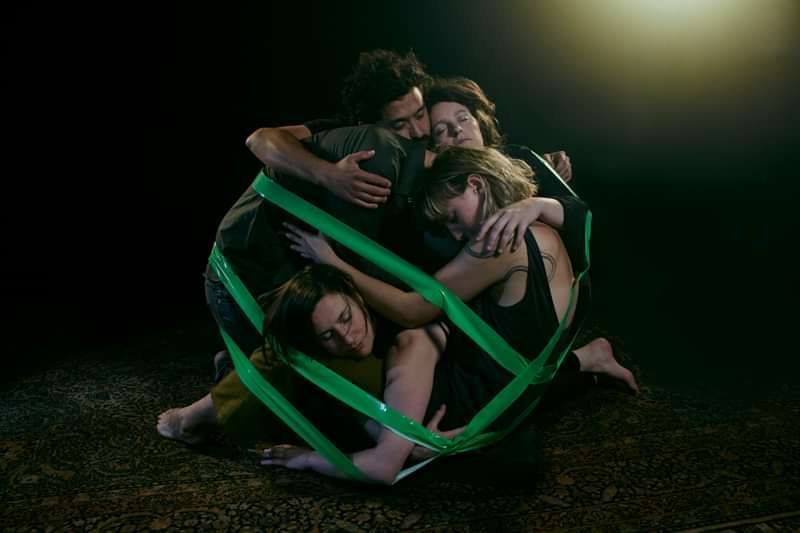 Music Halls Project presents:
Mesadorm / Sailing Stones
Mesadorm + Sailing Stones
Entry Requirements: Under 16s accompanied by adult. Doors at 6:30 pm, music starts at 7:30 pm
Double bill from two of the UK's most exciting new musical talents.
Formed in Bristol in 2015 by five longstanding friends, Mesadorm is the new collaborative project of Blythe Pepino formerly of London Art Pop trio, Vaults. Each member of Mesadorm is a high calibre performer and writer, bringing an array of musical concepts and timbres to the emotional landscape of Pepino's lyrics, and have played, written and/or recorded with artists including Goldfrapp, Paloma Faith, Rae Morris, The Magnetic North, The Unthanks, Hannah Peel and Frank Turner.
Moving back to Pepino's roots as a leftfield genre-bending songwriter, Mesadorm draws influence from contemporary electronic passions like Caribou, Grizzly Bear and Sylvan Esso, as well as from great female songwriters Carole King, Joni Mitchell and Kate Bush. Their writing sits somewhere between the domestic observation of Suzanne Vega and the powerful, elemental other-worldliness of Bjork, with a specialised touch that results in a truly original sound. The quintet have a deep and assured connection that is apparent in their extraordinary live performances.
"Some of the most interesting music this year..." John Lewis, 2018's Best Contemporary Albums, The Guardian
"I love the sound of that… a beautiful record" Huw Stephens, BBC Radio 1
"I'm absolutely addicted... really affecting and beautiful" Lauren Laverne, BBC 6 Music
Sailing Stones is singer and multi-instrumentalist Jenny Lindfors. With a name taken from the sailing stones of Death Valley in California (rocks that move across landmasses at a snails pace, seemingly of their own accord), and a fittingly meticulous attention to detail, the music of Sailing Stones is both elegiac and mesmerising. As well as classic soundtrack influences from the likes of Blade Runner and Paris, Texas and heroes such as Neil Young and Fleetwood Mac, there's also some deft synth work, intricate vocal layers and glacial tones that aren't a million miles away from the work of modern trailblazers such as Colleen and Kaitlyn Aurelia Smith, and post soul, jazz infused melodies and wind accompaniments that recall tUne-yArds.
With airplay from radio titans such as Gideon Coe and Tom Robinson on 6Music, support across the blogosphere, regular touring across the UK and an album expected later this year, Sailing Stones is a name to watch.
"a triumph of complex music and big ideas sounding anything but." Dancing About Architecture