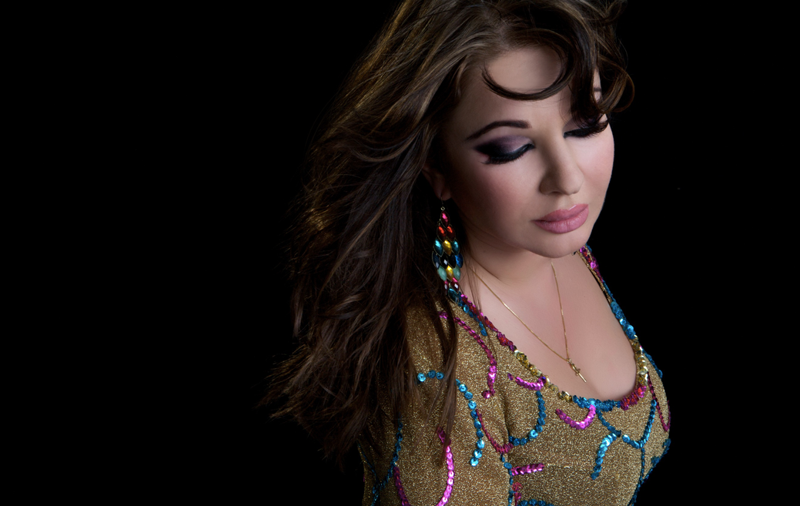 Music Halls Project presents:
Natacha Atlas
Natacha Atlas + Randolph Matthews
Entry Requirements: Under 14s accompanied by adult. Doors at 6:30 pm, music starts at 7:30 pm
Musically and geographically, Natacha Atlas has always been an itinerant. The Anglo-Egyptian singer has spent more than a decade fusing electronic beats with North African and Arabic music, finding links between seemingly disparate musical genres, exploring new and different sonic settings and working with a wealth of like-minded collaborators from across the world along the way, from Peter Gabriel and Sinead O'Connor, to Nigel Kennedy, Transglobal Underground and Talvin Singh. The resulting body of work is both a triumph of true multiculturalism and a testament to the richness and accessibility of Arabic culture.
Natacha Atlas's most recent body of work, 2015's Myriad Road, saw her combining creative forces once again. This time, working with one of France's most eminent jazz musicians, Ibrahim Maalouf – the highly-garlanded Lebanese-born French jazz and classical trumpeter, producer, and composer – to produce a stunning jazz album, her first in the genre.
"The first time I saw Natacha was in Istanbul," says Maalouf. "We were at the same concert given by Smadj, who plays the oud, and he invited us up onstage to join him. Far from being an oriental cliché or pseudo-orientalist, the Natacha I met was a woman who was undeniably in touch with the world around us. Multicultural. Open to English-, French-, and Arabic-speaking cultures. But most of all, I recognized in Natacha a voice that's unique. Hers is, perhaps, the only Arab voice in the West today which can truly claim to be authentic; at once contemporary and modern."
A few weeks later after this chance encounter, both artists carefully began putting their ideas together in a subtle blend of their shared cultural differences. The result? The return of the Atlas voice, unafraid to leave the clichés of Arabic songs behind and to explore fresh musical terrain while maintaining the haunting integrity of the Middle-Eastern inflected vocals that are her hallmark.
Hailed as a game-changer in its pioneering marriage of jazz and the mystique of Arabic vocals, Myriad Road's seamless integration tests boundaries and fearlessly opens up new musical territories, two characteristics that have always defined Atlas's output.
In 2013, Atlas and her long-time collaborator Samy Bishai co-composed the music for the contemporary ballet Les Nuits – a work very loosely inspired by One Thousand and One Nights – for the internationally-renowned French choreographer, Angelin Preljocaj. At the same time, in 2013, Atlas released an entirely different project: Expressions Live in Toulouse – a live recording of a special event in 2012 at the Theatre Nationale de Toulouse. Before this, in 2010 Atlas produced Mounqaliba: an album defined by its lavish orchestrations by Bishai. And, in 2007, Atlas brought out her first acoustic album that featured classic Arabic songs, Ana Hina, to overwhelming critical acclaim.
Support on the night comes from singer, songwriter and multi vocalist Randolph Matthews. Inspired by his belief that the power of the human voice changes people's lives and the world in incredible ways, Matthews is described by Jazz FM as "Flawless and world class." and was nominated for "Best live performance 2018" in the Jazz Fm awards. His career spans over two decades, seeing him collaborate with artists from the jazz, blues and contemporary music scense such as Mulatu Atstake, Casey Benjamin (Robert Glasper Experience) as well as openings for Richard Bona (Pat Metheny) and grammy award winner Jazz legend Herbie Hancock. He has also graced the Royal courts of Buckingham palace to perform for Queen Elizabeth II.