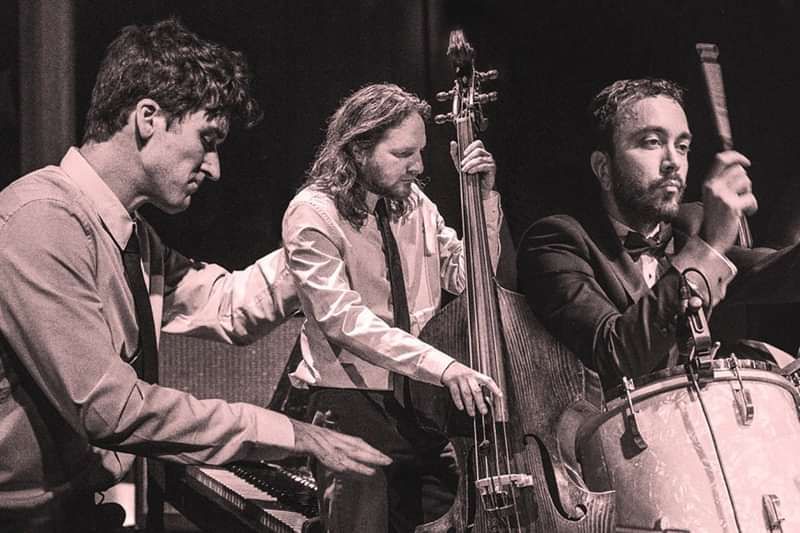 Music Halls Project presents:
Polish Jazz London Series: Marcin Masecki's Jazz Trio
Entry Requirements: Under 14s accompanied by adult. Doors at 6:30 pm, music starts at 7:30 pm
Marcin Masecki's projects span a wide range of styles and his virtuosic fusion of different genres as well as the blurring of the line between high art and entertainment have become his hallmarks.
Winner of many awards, he performs extensively on all keyboard instruments, composes for film and theatre, produces festivals, records and curates music events. Music arranger, composer and consultant for Cold War by Paweł Pawlikowski (Best Director at Cannes Film Festival 2018).
Marcin Masecki's Jazz Trio is a relatively new ensemble. Even though Masecki is one of Poland's most established and versatile musicians he hasn't touched the classic trio format since his high school days. One could say that throughout his career he has directed his attention at everything BUT the piano trio: big bands, brass orchestras, classical symphony orchestras, choirs, alternative pop bands, electric quintets, acoustic duets, sextets and nonets, composing for film and theatre, giving masterclasses, classical chamber musicking, and an vast body of solo work.
Masecki is joined by his regular musical partners Jerzy Rogiewicz on drums and Piotr Domagalski on double bass.
Tickets on sale here.
The concert is part of the Polish Jazz London Series, presented in association with B Side Events and Waltham Forest London Borough of Culture.